Astronaut Walt Cunningham on the thrill of flying on Apollo 7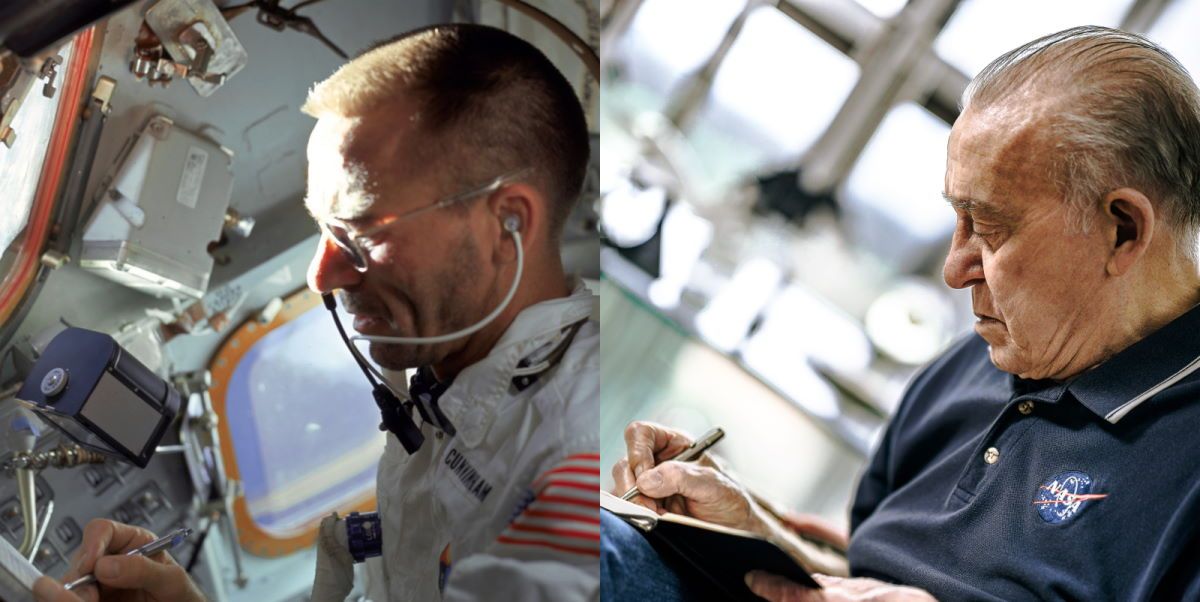 Ronnie Walter "Walt" Cunningham (born March 16, 1932) is an American retired astronaut. In 1968, he was a lunar module pilot on the Apollo 7 mission. The iconic photo above was taken during this mission and now, more than 50 years later, he recounts his experiences aboard this historic mission and the first time he used the Fisher #AG7 Astronaut Space Pen in zero gravity: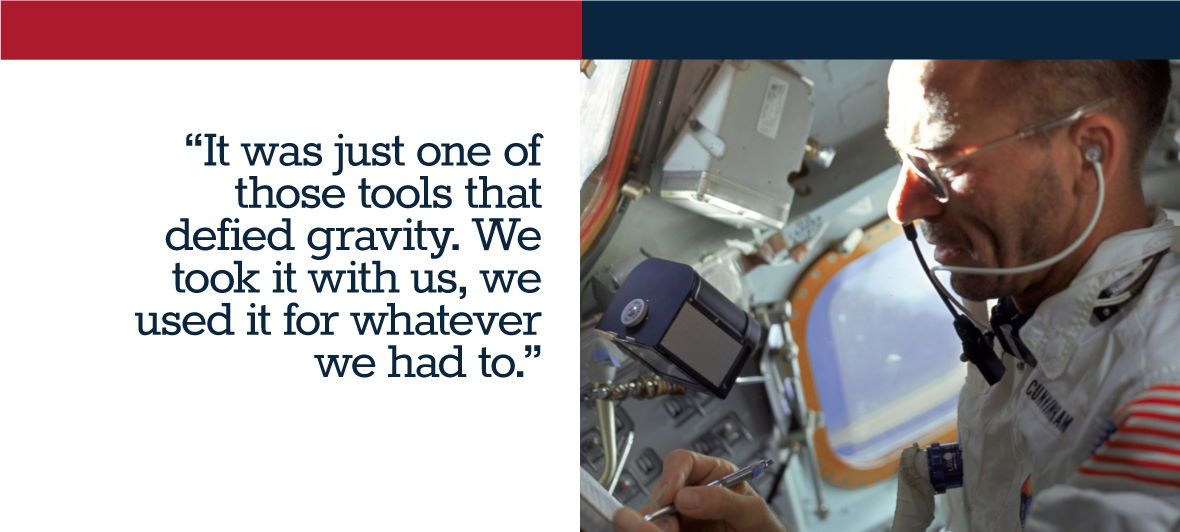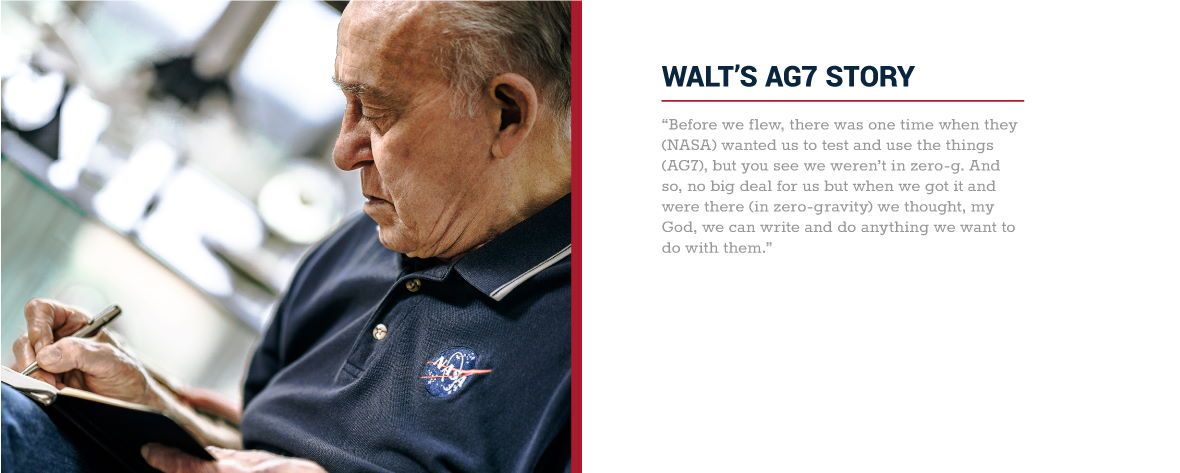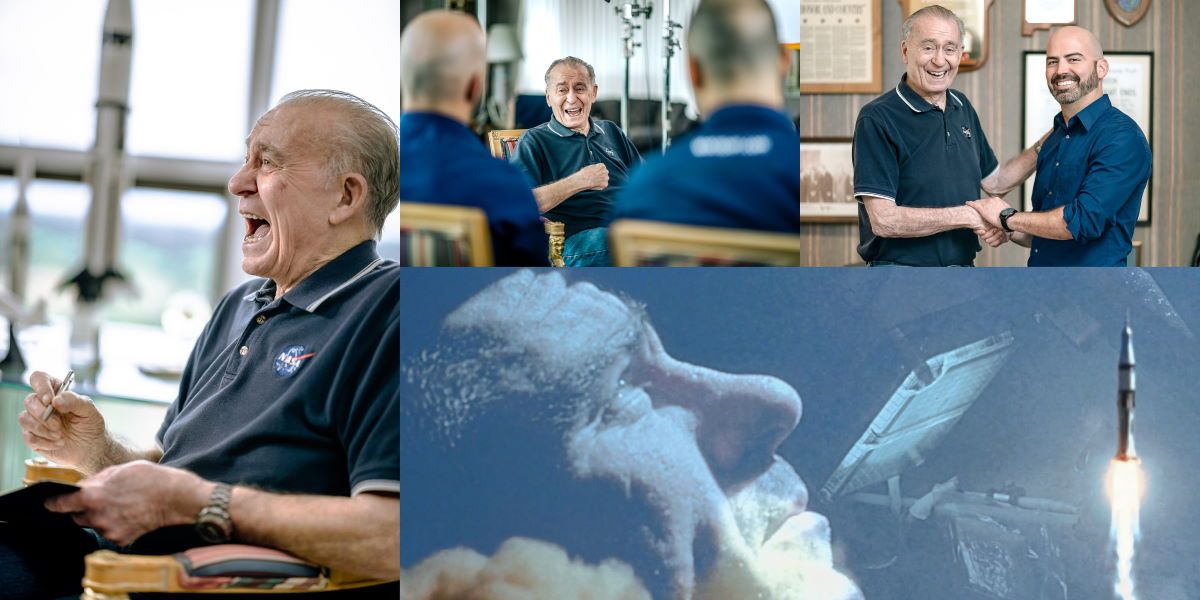 The Fisher Astronaut Space Pen is a true piece of space history. Get your own Fisher Original Astronaut Space Pen today, you can view the entire collection here: Fisher Air & Space Pen Collection.